We're Here To Change Lives.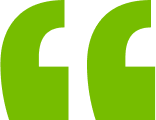 Empty Your Bucket Plan is more than a weight loss program;
It's a LIFE CHANGING process.
Empty Your Bucket Plan is more than a weight loss program;
It's a LIFE CHANGING process.
JT is a no nonsense coach dedicated to helping you win. With EYB, you build a healthy mind, body and spirit beyond diet and exercise. I'll be upfront with you, this program is NOT easy, but nothing worth keeping and having is. The habits and disciplines I developed during this program positively impacts every aspect of my life. I'm grateful for JT's heart and passion for health. It's so refreshing to work with someone who cares about you more than your money. So if you want to develop strategies for healthy living, shed excess weight, AND improve your life, EYB is for you.
Lost 29 lbs and 3% body fat in 6 weeks
What others like you are saying about
The empty your bucket plan™

coach JT is great and his plan works!
After having a baby and going through a whole process of body changes, the EYB plan had brought me back on track. I used to crave sweets and carbs, after 90 days into the plan my relationship with food completely changed. I highly recommend Coach JT Tapias and thank him for losing 21 pounds.

Working with coach JT was a phenomenal experience! As a result of completing the program i lost 32 lbs!
Being in my early 30s I didn't think it was possible to get down to my high school weight. With the Empty Your Bucket Plan I was able to reach my goal in 3 months. I highly recommend this progam if you are looking for a sustainable, nutrition focused health solution. Thank You JT!

This plan was life changing for me. My wife and I worked together and lost nearly 40lbs in 90 days.
(I lost 27 and she lost 10). We have established regular daily habits of health that will continue to be part of our lives forever. I've tried Optavia, Keto and other diets but nothing was sustainable for me. The practicality of Coach JT Tapias' plan along with accountability and solid science make the EYB plan work! It's the real deal.

JT and his crew are a great pleasure to work with it's highly worth the money you pay for.
JT is an awesome coach and he continues to stay with you in spite of some of the things that you may be going through and don't want to talk about. He's motivated and he continues to push you even when you don't want to have those conversations. I love the fact that JT was open and honest and completely sensitive to certain situations I was going through. I would highly recommend this program to anyone who is seeking to not just lose weight but gain knowledge on how food is nutrition for the body and how we can affect the mindset of you going forward.

The Empty Your Bucket Plan has Literally Changed My Life!
It was an incredible journey to learn from JT and to see the transformation happen before my eyes after years of struggle. I am grateful beyond measure and knowledge and wisdom he gave me. Don't wait a second. If you were like me and are looking for real change, this is the plan to pursue.

This is probably the easiest review I've ever had to write. EYB has changed my life for the better...
I didn't have enough superlatives to express my gratitude and appreciation to Coach JT. I honestly feel like I have a new lease on life now that I've changed my relationship to food and created healthy habits. EYB focuses on shifting the mindsets and beliefs that drive behaviors. No yoyo diets, eating like a rabbit, or grueling workouts. Eating right with slow burn cardio resulted in 30lbs of fat, fear, depression, and self- loathing gone in 90 days! I'm still working the plan but I feel better, look better, and eat better because I know better. Coach JT inspires, encourages, and motivates with empathy, wisdom and love. When me and my wife took on this journey 3 months ago, we didn't know what to expect. But doing this together has brought us closer together and strengthened our bond. There are so many ripples of positivity that came out of this journey that make it about so much more than weight loss. As a leadership coach, I help people reconnect with the best, most exquisite version of themselves. That's what EYB and coach JT have done for me! I am a better coach, entrepreneur, husband, father, friend, and human as a result of this journey.

Wow!!! God is so good!!! I know you have probably heard this a million times, JT.
However, here goes a million and one. You have changed my life!!! And I do not say that lightly. You really truly have. I could not have done this without you. When I think of all those years trying and I just could not get there. You were the missing piece. Thank you. Thank you. Thank you. God bless you!!!!
We're Here to
Change Lives
Lost 30 lbs and 6.5% body fat in 6 weeks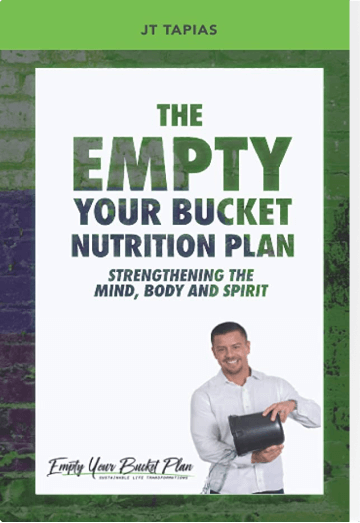 The
EMPTY

Your Bucket
Nutrition Plan
No matter where you are right now regarding your health, The Empty Your Bucket Nutrition Plan will change not only your life and also the lives of others around you.